in education is a peer-reviewed, open access journal based in the Faculty of Education at the University of Regina, in Saskatchewan, Canada. The journal has been in existence since 1993, but published its first issue as an online journal in December of 2009. To access our current issue, click on the Table of Contents below. To access archives, click on the archives tab above.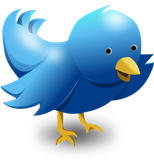 Follow in education on Twitter: https://twitter.com/ineducationca


If you are having trouble viewing this site, please use Firefox or Chrome as your browser for in education.
Announcements
New Appointment: New Associate Editor

Our Faculty-hosted, online journal

in education

(

https://ineducation.ca/ineducation/index

) welcomes Dr. Alayne Armstrong to our Editorial Board as an associate editor. Armstrong joined the Faculty of Education, University of Regina in July 2016 as an assistant professor in mathematics education. She began her working relationship with the journal shortly after, in 2017, when she joined our team of consulting editors.

 

Prior to joining the Faculty of Education, Armstrong completed her PhD in 2013 at the University of British Columbia. Along with a BEd and MA from UBC and 19 years of teaching experience, Armstrong holds degrees in English Literature (an MA from the University of Manitoba, and a BAH from Queen's University). Armstrong also has experience in editing, having served as president of the Canadian University Press from 1993-94 and as managing editor of The Manitoban, the student newspaper at the University of Manitoba (1991-92). In fall 2019, Armstrong co-edited a special issue for the Journal of the Canadian Association of Curriculum Studies. On top of all this education and experience, in the fall, Armstrong was designated "Typo Wiener" by Prairie Dog, after spotting an error in the fine print.

 

Welcome Dr. Armstrong!

 

Dr. Patrick Lewis, Editor-in-Chief
Shuana Niessen, Managing Editor

Dr. Alec Couros and Dr. Kathleen Nolan, Associate Editors

 

If you are interested in joining our editorial team as either associate or consulting editor, please forward your expression of interest to

patrick.lewis@uregina.ca

Posted: 2020-01-09
More...
Vol 25, No 2 (2019): Autumn 2019