Culturally Relevant Pedagogy – A Diffusion Model for District-Wide Change to Address Systemic Racism
Abstract
Culturally relevant pedagogy (CRP) has been implemented in classrooms and schools across Canada and the United States to address the inequity that has caused an academic achievement gap between Black and Indigenous students and those students who self-identify as White. The purpose of this paper, which draws upon a larger instrumental case study that investigated CRP as a district-wide change, is to demonstrate an effective model for sustainable, deep-level educational change to address systemic racism through CRP. The primary research question from the larger study was: How do people with different roles throughout the hierarchy of the school district make sense of CRP? In this paper, I highlight two of the key findings from the larger study. First, in order for CRP as a district-wide reform mandate to be implemented effectively, the steps of the reform must be diffused throughout the district rather than decreed from the top of the hierarchal chain of a typical public school system. Second, in order for change that impacts an entire school system to occur, there must be a mechanism for deep learning prior to and during the implementation stage for members of the district.
Keywords: culturally relevant pedagogy, second-order change, decolonizing, sensemaking, university-school partnerships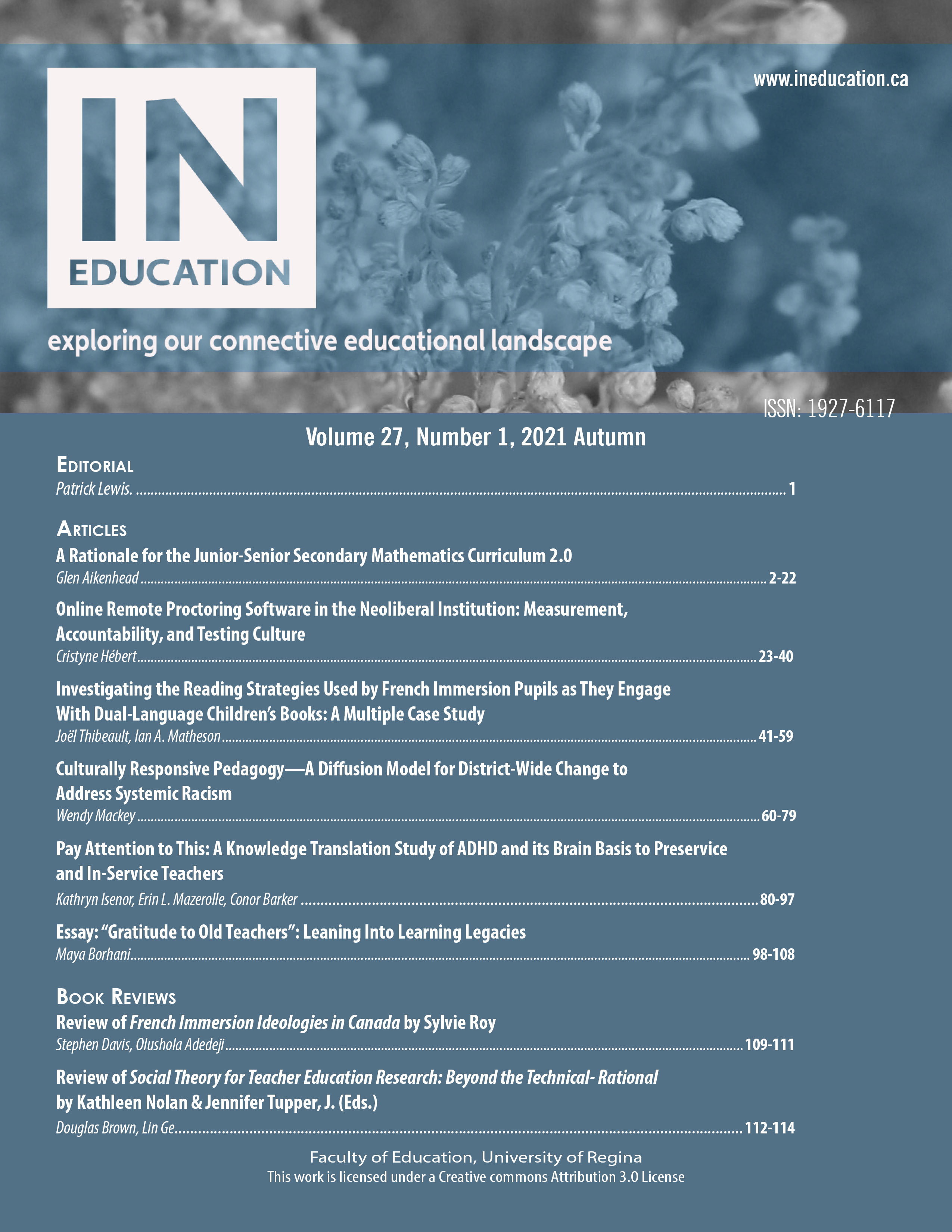 License
Authors who publish with this journal agree to the following terms:
Authors retain copyright and grant the journal right of first publication with the work simultaneously licensed under a Creative Commons Attribution License that allows others to share the work with an acknowledgement of the work's authorship and initial publication in this journal.
Authors are able to enter into separate, additional contractual arrangements for the non-exclusive distribution of the journal's published version of the work (e.g., post it to an institutional repository or publish it in a book), with an acknowledgement of its initial publication in this journal.
Authors are permitted and encouraged to post their work online (e.g., in institutional repositories or on their website) prior to and during the submission process, as it can lead to productive exchanges, as well as earlier and greater citation of published work (See The Effect of Open Access).