The Many Paths to Sophia: Toward a Deeper Philosophical Appreciation of Poetry
Keywords:
poetry, philosophy, education,
Abstract
Although the argument against poetry may have had its locus classicus in Plato's Republic, the philosophical qualms against poetry are deeply rooted and are not unique to Plato's philosophy. We begin by considering the reasons why some philosophers once believed that philosophy was superior to poetry, and then we regard some of these prejudices and how they have been debunked in contemporary philosophy. Our main purpose in this paper is to move beyond this inadequate understanding of poetry to a deeper philosophical appreciation of it.
Keywords: poetry; philosophy; education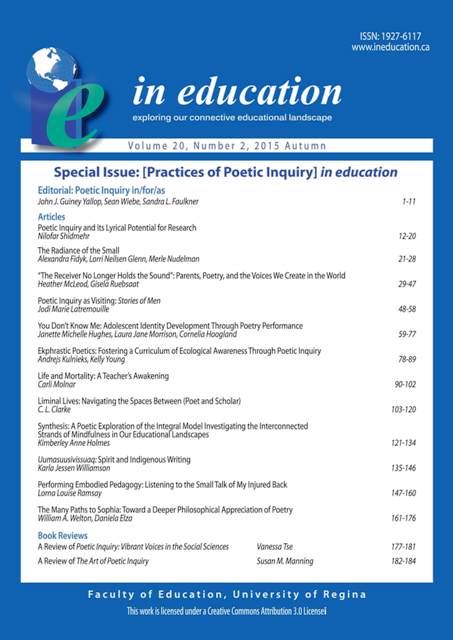 License
Authors who publish with this journal agree to the following terms:
Authors retain copyright and grant the journal right of first publication with the work simultaneously licensed under a Creative Commons Attribution License that allows others to share the work with an acknowledgement of the work's authorship and initial publication in this journal.
Authors are able to enter into separate, additional contractual arrangements for the non-exclusive distribution of the journal's published version of the work (e.g., post it to an institutional repository or publish it in a book), with an acknowledgement of its initial publication in this journal.
Authors are permitted and encouraged to post their work online (e.g., in institutional repositories or on their website) prior to and during the submission process, as it can lead to productive exchanges, as well as earlier and greater citation of published work (See The Effect of Open Access).