DUE TO DIFFICULTIES PRESENTED BY THE COVID-19 CRISIS, THE IN EDUCATION JOURNAL WILL NOT BE PUBLISHING A SPRING 2020 ISSUE. OUR NEXT ISSUE WILL BE PUBLISHED IN AUTUMN 2020. PLEASE CONTINUE TO SUBMIT MANUSCRIPTS.

in education is a peer-reviewed, open access journal based in the Faculty of Education at the University of Regina, in Saskatchewan, Canada. The journal has been in existence since 1993, but published its first issue as an online journal in December of 2009. To access our current issue, click on the Table of Contents below. To access archives, click on the archives tab above.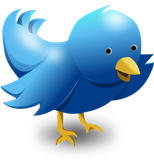 Follow in education on Twitter: https://twitter.com/ineducationca


If you are having trouble viewing this site, please use Firefox or Chrome as your browser for in education.
Announcements
No announcements have been published.
Vol 25, No 2 (2019): Autumn 2019